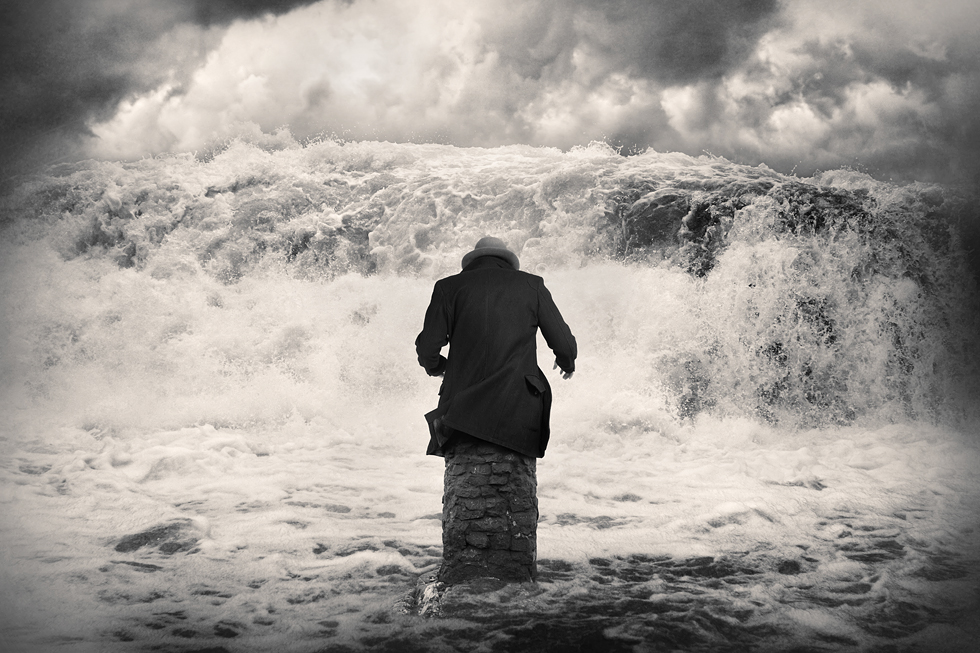 First Day
By Ryan Diminick
I backed into the parking spot, making sure I had enough clearance on each side. The first attempt brought me too close to the black SUV on my right, so I decided to pull forward. Once I straightened out, I put my beige sedan in reverse and glided in with ease.
I was now sitting in the parking garage that housed the vehicles of employees working for The Source, one of the local newspapers. It was the first day of my internship there and I had arrived a half hour early.
I was nervous, but I knew there was no need to be. My life was filled with plenty of first days, so in retrospect, this was nothing out of the ordinary.
I pulled the sun visor down and checked my appearance in the small mirror. My hair was a little on the long side and slightly unkempt. There was a little stubble on my face. I hadn't shaved in a few days.
"Come on, Dan," I said to myself. "You've got this."
I flipped the visor back up and let out a sigh.
Then they came to me. My thoughts.
I'm 28 years old. I'm only just beginning my first internship. What am I doing? Why am I really here? This isn't going to lead to anything. Why do I even bother? It's not like I'm 21 anymore. As far as society's concerned, I'm supposed to be way past this point. I should be on my way career-wise by now. I don't have a chance for success. Not by a long shot. My time has passed.
I slapped myself across the face.
"Stop it!" I yelled.
I pulled the visor back down and stared into the eyes of my reflection.
"You're okay," I said. "Everything is going to be okay. You know it's not as simple as that. It never is. Just go in there and own it. Own it!"
My voice was just slightly above a whisper, but that was all I needed. The weight began to lift, and I breathed out a sigh of relief.
"There we go," I said calmly.
I raised the visor, took a moment to fully compose myself, and opened the door. As I walked toward the building, black laptop bag slung over my shoulder, I noticed some of the other employees filing in. Whether they worked for The Source or in another office, I wasn't sure. It didn't matter.
There was something in their faces, though, that I noticed. It was a look that reflected the thoughts I had just been feeling. It hit me how stupid I was.
And then I smiled.
###
Richard Edwards has a BFA in Creative Writing and Journalism from Bowling Green State University and an M.S. in Education from the University of Akron. Managing editor of Drunk Duck, poetry editor for Prairie Margins, reporter for Miscellany, Akron Journal, Lorain Journal, and The BG News. He has also worked as a professional writer and editor in the medical publishing industry for several years. For the last 15 years Richard has also taught literature and writing at the secondary and post-secondary levels. He works much of the time with at-risk students.