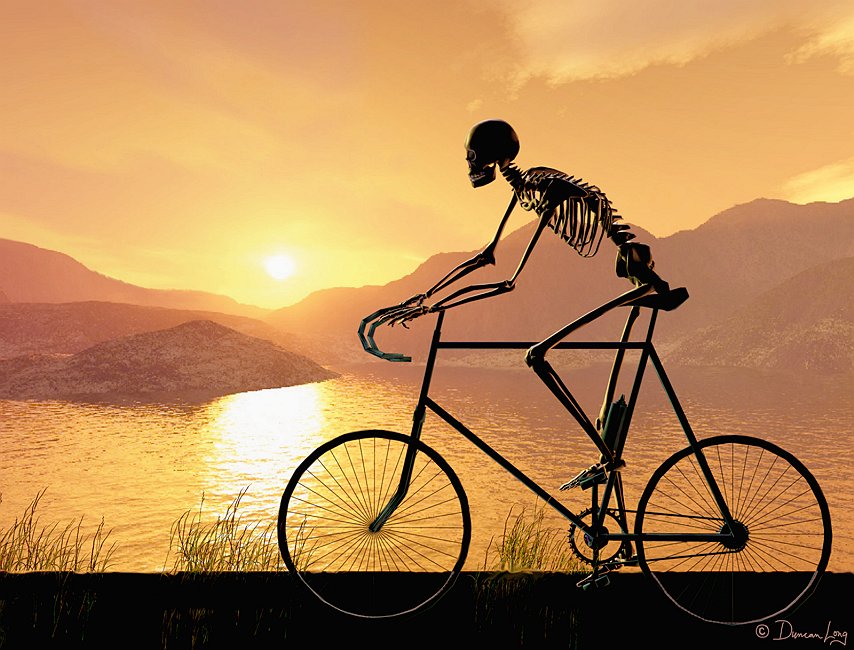 Little Slices
by Michael Leonberger
Harry can't sleep.
A man kidnapped his best friend, Julia. They haven't caught him.
Now he's standing in Harry's closet.
Watching.
And while Mom and Dad say, "Go to bed!" they can't see the man's eyes. Can't see the muzzle of his gun.
He remembers the threat: "Tell them and they're dead."
Then the lights are out. Mom and Dad are gone. The closet doors open.
And the man is dragging Harry into the night. Cold hands, a cold night, but Harry can't feel it. Fear turns his thoughts to static. His heart pounds, it screams, but Mom and Dad can't hear. How can they not hear?
Then the man does swift work. Stabs a knife into Harry's throat. A pinch that grows wider, until Harry falls.
Until the world is impossibly dark and Harry's heart stops and Harry is all alone.
Only he isn't.
The man takes Harry's body back to his house.
Cuts off his arms and legs, his fingers and toes. Removes parts of his face and shoves them into a pillow case with what's left of that little girl's body.
Julia.
The man lays his head down on top of them. Contented, because when he sleeps on their parts he steals their dreams. His imagination is now beautiful; the glow returned to his life. He is no longer a monster. Who could accuse him of kidnapping, of murdering, if they could see the dreams he now dreams? The dreams of children, forever young.
Only Julia and Harry are unimpressed. No longer frightened, now that they are both dead.
Now that they are both together.
Their blood and mildewed skin reunites. Something electric passes between them.
Inarticulate, to be sure, but she is asking, "How did you find me?"
And he replies, "I will never lose you again."
Together, they have an energy. It makes the molecules dance. Their dried blood comes together. It contracts, their dead muscles tense, their bones in the pillow case jiggle and bend.
Slowly, their disembodied pieces lift the sides of the pillow. Fabric hovers around the man's head. Their broken fingers reach for him. Their plucked teeth click together by his ears.
He awakens to find his dreams are now nightmares, as the pillow collapses over his face, swallowing his head like a fist, their small bones pushing into his eyes like fingers, like the teeth of a venus fly trap.
He screams but it's muffled. All caught up in old linen and blood and rotten skin. His body jiggles as the pillow case crushes his head, as beads of scarlet roll across the sheets, as the pillow plunges past his mouth and farther down into his throat.
Then his body relaxes.
Then he dies.
He does not join their dream. He never dreams again.
But Harry and Julia keep on dreaming, as dreamers do.
Their finger bones lock together.
Richard Edwards has a BFA in Creative Writing and Journalism from Bowling Green State University and an M.S. in Education from the University of Akron. Managing editor of Drunk Duck, poetry editor for Prairie Margins, reporter for Miscellany, Akron Journal, Lorain Journal, and The BG News. He has also worked as a professional writer and editor in the medical publishing industry for several years. For the last 15 years Richard has also taught literature and writing at the secondary and post-secondary levels. He works much of the time with at-risk students.