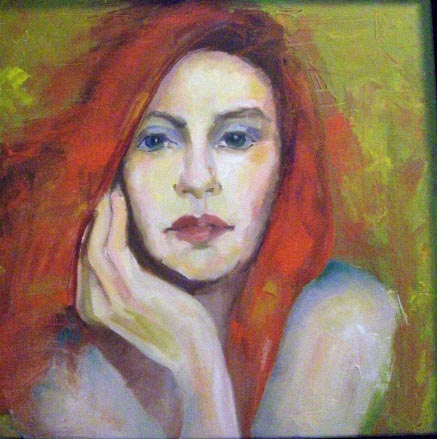 Our Last Encounter
by Brian Burmeister
"What are you doing?"
The patio door swung open. I panicked and jumped about ten feet. She was near me, a car's length to my left.
"What, are you stealing my trash?"
"No." I had been trying to look in her windows. I hadn't gotten a good position and didn't see her coming. My hands were empty and I was nowhere near her garbage. She didn't care. "Well, someone has been!" she said.
A neighbor rolled into sight, mowing the grass next door. I had to restrain myself from waving.
She said, "You can't keep doing this, you know."
I nodded. The phone was ringing and ringing and robbing me of this moment. All I could do was nod.
"No, I don't think you do."
She floated back towards the door.
She said, "I am going to get this, and you are going to go." But she stopped just inside the house. "You're not supposed to love me anymore, you know."
She hurried in and answered the phone. I stayed on the porch, waiting. But she came immediately back, phone in hand, and slid the door shut from the inside. Locked it. "You are going to go." She turned back to her conversation on the phone, leaving me to leave.
"I'm sorry," I said, though I knew she couldn't hear me, and began the hike back to my car.
Some seconds later I heard the door slide open behind me.
"And quit sending me cats! I just have to give them away."
###
Brian Burmeister is Program Chair of English and Communication at Ashford University. He co-wrote the nonfiction play Farmscape: The Changing Rural Environment, published by Ice Cube Press, and his writing has appeared in Cleaver Magazine, The Furious Gazelle, and Yellow Chair Review. He can be followed @bdburmeister.