Squalorly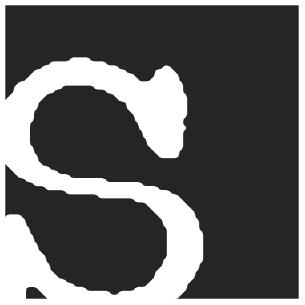 | | |
| --- | --- |
| Magazine Name: | Squalorly |
| Twitter: | https://twitter.com/#!/Squalorly |
| Facebook: | https://www.facebook.com/Squalorly |
| Website: | http://www.squalorly.com |
| Editors Name: | Paschal Hackler |
| Print publication?: | Yes |
| Mailing Address:: | ? |
| Email: | tyler@squalorly.com |
| Circulation: | Online/Print |
| Submission Guidelines URL: | http://www.squalorly.com/submit |
| Approx. Response Time?: | < 3 months |
| How often do you publish?: | Monthly (online)/Yearly (print) |
| Year Founded?: | 2012 |
| Do you take online submissions?: | Yes |
| Information about your publication: | Squalorly is not your average literary journal. We do not seek scholarly imaginings, or retellings of stories not able to turn heads or change lives. We do not seek stories that don't threaten to scratch the surfaces of the complex world we live in. We do not wish to be educated or entertained by martians, demons, ghosts, or fairy godmothers. Though we know the value of such stories, we are after a different aesthetic, and would like to guide those submissions to other outlets. Squalorly does seek well-thought out stories whose intent is to be ambitious, but controlled, relatively quiet, but loud in message and emotion, suspending of disbelief, but realistic. Above all else, Squalorly wants to be moved, amazed, horrified, and educated about our world, whether it's by verse or through prose. What we want are new voices with new stories to tell that provoke thought and inspire action. We aim to publish stories from the other side of literature, those unexposed and untold, but worthy of being heard. |
| What type of submissions are you looking for?: | Fiction, Non-Fiction, Poetry, Illustration, Photograpy |
| Tell us about upcoming events or contests: | Coming soon… |
http://www.everywritersresource.com/literarymagazines/squalorly/
Art
Fiction
literary magazine
New and Interesting
Non-fiction
Poetry
Magazine Name: Squalorly Twitter: https://twitter.com/#!/Squalorly Facebook: https://www.facebook.com/Squalorly Website: http://www.squalorly.com Editors Name: Paschal Hackler Print publication?: Yes Mailing Address:: ? Email: tyler@squalorly.com Circulation: Online/Print Submission Guidelines URL: http://www.squalorly.com/submit Approx. Response Time?: < 3 months How often do you publish?: Monthly (online)/Yearly (print) Year Founded?: 2012 Do you take online submissions?: Yes Information about your publication: Squalorly is not your average literary journal. We do...
Every
Writer
votenewmusic@yahoo.com
Administrator
I am the editor/owner of EWR, a writer, a publisher, and a teacher.
Literary Magazines