Wilde Magazine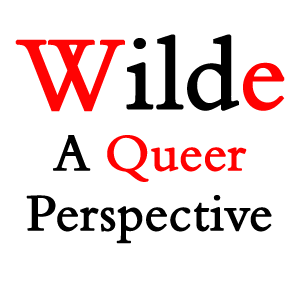 | | |
| --- | --- |
| Magazine Name: | Wilde Magazine |
| Twitter: | http://www.twitter.com/WildeMag |
| Facebook: | https://www.facebook.com/WildeMagazine |
| Website: | http://www.wildemagazine.org |
| Editors Name: | Nicole Wilkinson |
| Print publication?: | Yes |
| Mailing Address:: | 1255 S. Beeler St. Denver, CO. 80247 |
| Email: | wilde.editor@gmail.com |
| Circulation: | Expanding |
| Submission Guidelines URL: | http://wildemagazine.org/submit.php |
| Approx. Response Time?: | 2-4 months |
| How often do you publish?: | Twice a year |
| Year Founded?: | 2012 |
| Do you take online submissions?: | Yes |
| Information about your publication: | The nature of queer life, as well as an artistic life, is one centered around community. It's essential in our creative abilities and our rise against adversity. This struggle has been documented by gay artists and writers before us, such as the very one after which this magazine is christened – Oscar Wilde. We foster community and creativity in a variety of ways, most notably through our forums. Regardless of whether or not your first submissions are published in our magazine, you can still get them out there to an audience of those who will appreciate them, praise them, and constructively criticize them for the sake of your creative growth. The forums will also be a center for discussing gay culture, news, activism, relationships, and life in general. We will also have the podcast, where readers and listeners of the magazine can tune in to hear the staff discuss the magazine and interview its contributors, announce gay news, and hold discussions regarding issues about the LGBTQ community. However, we are still a magazine, and rely on your submissions for our success. We accept poetry, prose, creative nonfiction, and visual art. We want to showcase your talents to the world alongside like-minded individuals. We seek to enlighten others in the gay community, as well as our allies, on our diverse experiences and perspectives. Dear artists and writers, gay and straight, and everything in between – we hope that you take interest in our community, our cause, and that you would like to enter the discussion. |
| What type of submissions are you looking for?: | We take submissions of all kinds, poetry, prose, art, scripts, anything that can be put down on paper. Work does not need to be explicitly related to gay themes or topics, so long as it fits in with the flow of the magazine. We recommend you look over our website, our index page, our forums, and maybe listen to an episode of our podcast, to get a better idea of what we're looking for in our publication. |
| Tell us about upcoming events or contests: | We will be releasing our first podcast episode soon. We hope to hold a chapbook contest within the upcoming year. |
http://www.everywritersresource.com/literarymagazines/wilde-magazine/
Art
Fiction
Gay
GLBT
literary magazine
Literary magazine in Print
New and Interesting
Non-fiction
Online Submissions
Poetry
Print magazine/Online Submissions
W
Magazine Name: Wilde Magazine Twitter: http://www.twitter.com/WildeMag Facebook: https://www.facebook.com/WildeMagazine Website: http://www.wildemagazine.org Editors Name: Nicole Wilkinson Print publication?: Yes Mailing Address:: 1255 S. Beeler St. Denver, CO. 80247 Email: wilde.editor@gmail.com Circulation: Expanding Submission Guidelines URL: http://wildemagazine.org/submit.php Approx. Response Time?: 2-4 months How often do you publish?: Twice a year Year Founded?: 2012 Do you take online submissions?: Yes Information about your publication: The nature of...
Every
Writer
votenewmusic@yahoo.com
Administrator
I am the editor/owner of EWR, a writer, a publisher, and a teacher.
Literary Magazines