This is our listings of African American Book Publisher. These publishers are publishing books concerned with African American issues. All information in these listings are from the publishers. We do our best to keep these listings updated. If you see information that needs to be changed, please contact us. If you have a question about the information listed here, please contact the publisher. If you have a general question about the listing, please contact our admin. If you are looking for publish works with publishers concerned with African American issues, these listings may help you.
As always please do your research. It is important to beware of predatory publishing practices. You should research all publishers before submitting your work. If you need help or have questions about these issues or best practices for publishing, please contact Every Writer. We are always happy to help you. As always we want the best for our writers.

Austin Macauley Publishers are an independent publisher based in London. Publishers of quality literary fiction, nonfiction and eBooks.

Malachite Quills Publishing was founded in 2011 to promote quality innovation in publishing. Too many new publishers left their writers without any support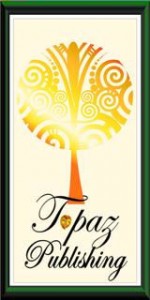 Website http://www.topazpublishingllc.com We're serious about our books. We publish Christian, Inspirational, Sweet Romance, Historical, Children, YA, Contemporary, Spiritual Growth and Self Help Books. Primarily we publish Christian based material for…

Wisehouse caters to authors of all genres from the day of an idea till the final step of a successful publication of theirs books around the globe. Our mission is to develop