This is the Ebook Publishers category.
This is our listings of Ebook Publishers. These publishers are publishing only Ebooks or both print editions and electronic versions. All information in these listings are from the publishers. We do our best to keep these listings updated. If you see information that needs to be changed, please contact us. If you have a question about the information listed here, please contact the publisher. If you have a general question about the listing, please contact our admin. If you are looking for publish works with publishers concerned with publishing Ebooks, these listings may help you.
As always please do your research. It is important to beware of predatory publishing practices. You should research all publishers before submitting your work. If you need help or have questions about these issues or best practices for publishing, please contact Every Writer. We are always happy to help you. As always we want the best for our writers.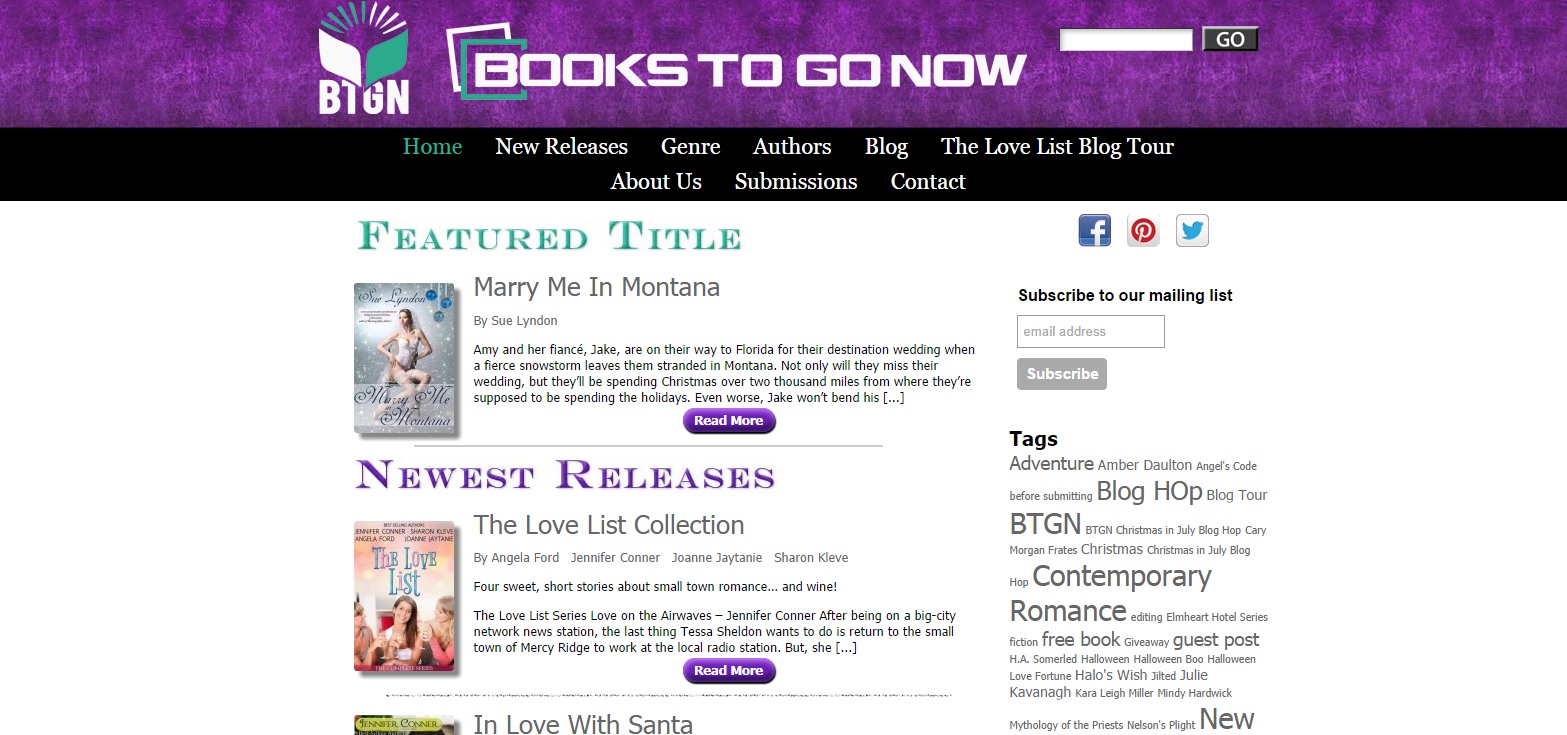 An emerging digital publishing company of a variety of genres that launch the careers of first-time authors. Books to Go Now pride ourselves with representing great stories at low prices. We want to take you into the digital age offering a market that will allow you to grow along with us in our journey through the new frontier of digital publishing. Some of our favorite award-winning authors have now joined us. We welcome readers and writers into our community.