Children's Book Publishers
Children's Book Publishers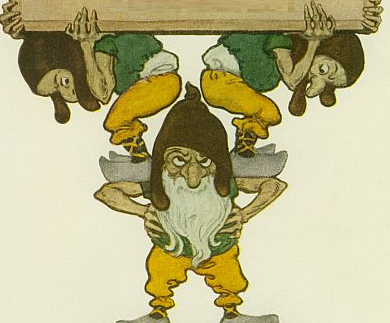 Here is our list of children's book publishers. We are still building our book list. Keep checking back for more. If you are a publisher, click here, to list with us. We are expanding this list, as you can see. We are always looking for more publishers. Also, if you are here we know that you are looking to publish a book (most likely). We hope you find a publishers here. 
Children's book publishers are very popular these days. Make sure you do your research. This list is to direct you to a publishers, but we cannot always verify what the quality of the publisher might be. Publishing has always been a risky business, and just because we live in an age of the internet doesn't mean that anything thing has changed when it comes to publishing.

Accord Publishing
Accord is a division of Andrews McMeel Publishing, and they publishing "innovative children's books." You can find out more about them and see samples of the books they publish by following the link. Please make sure to see their submissions guidelines before sending your work.
Advance Publishing is a publisher of educational children's book.
Albert Whitman & Company
Albert Whitman & company have been publishing children's book since 1919. Accouding to their site they publish about 40 titles per year and have a range of books that they are interested in seeing from authors, from picture books to young adult.
Ann Arbor Publishers publishes a wide range of titles. They do publishes children's book with a focus on special needs.
Annic Press publishing children's book for ages 6 months to young adult. They are "committed to publishing Canadian authors. You can find submission guidelines on their site.
A full publisher of Picture books for children. Started by 2 mothers who wanted to see more quality books in the world.
"Bellerophon Books publishes very inexpensive books of Ancient History, American History, Archeology, Native American Art and History, California History, Natural History, Music History, English Literature, and much more."
They have been publishing for over 50 years. They are a leader in Christian fiction, plus over 75 new titles in fiction and nonfiction.
Beyond Words has been publishing since 1983. They have best-selling titles and are in over 3000 book stores.
Black Bed Sheet Books
Publishes hardcover and trade paperback originals and reprints, and ebooks of children's book and other titles.. Publishes 10-15 print titles per year, 10-20 ebook-only titles. Receives 40% of books from first-time authors; 90% from unagented writers.
"Bloomsbury Publishing is a leading independent publishing house established in 1986. It has companies in London, New York, Sydney and New Delhi."
They publish publish Caribbean folk tales and proverbs.
"Boyds Mills Press publishes books that enlighten and entertain, reaching children primarily through bookstores, libraries, and schools."
Publishes creative children's book, and focus on exploring the creative process.
A wonderful publisher looking for your children's book publisher. They have been publishing since 1992. They publish 100s of books and ebooks.
C Forbes Press
CForbes Press is dedicated to publishing positive uplifting children's stories that are simple in word…
Cobblestone & Cricket Publishing
Eerdmans Books for Young Readers
Gryphon House
Starwall Kids Media
StarWalk Kids Media publishes engaging eBooks for children. Our collection includes many well-known authors and illustrators, and provides children, librarians, and educators with high-quality fiction and nonfiction titles supporting the Common Core.
Tradewind Books